A Fool and a Girl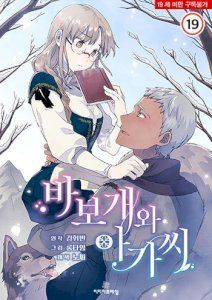 "You said you liked me." Diha, the city's library assistant and her childhood friend and wolf spirit guardian, Rujin.
On the night of the festival, the two crossed the line of their friendship and committed secret acts. Diha was ashamed and embarrassed to engage in a relationship with Rujin who lived under the same roof as her.
But eventually, they coveted each other and allowed their instincts to lead. They never knew the feelings of love, but together, they'll search for it.

You are reading A Fool and a Girl comixxx online at adultcomixxx.com. A Fool and a Girl Comixxx also known as: Silly Dog and Lady / The Foolish Dog and the Lady / 바보개와 아가씨 / 小姐和她的笨蛋狼狗. This is Complete comixxx was released on 2019. The story was written by Kim Hui Bin and illustrations by Rong Da Im . A Fool and a Girl is about Fantasy, Romance, Smut, and really good story.