Butterfly Dream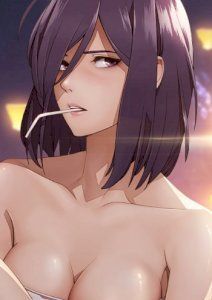 The age-old fight between grim reapers and demons. Reaches its head in the heart of Modern Seoul!
Jangju (the protagonist), who had inherited the family business and was destined to become the head of the family of exorcism, was addicted to the incident and was excommunicated from the family. He was hired by GVA, a charitable agency, and walked the path of an amateur exorcist.

You are reading Butterfly Dream comixxx online at adultcomixxx.com. Butterfly Dream Comixxx also known as: Hojeopjimong / Butterfly (Zilpung Studio) / The Matrix / 호접지몽. This is Complete comixxx was released on 2016. The story was written by Zilpung Studio and illustrations by Zilpung Studio . Butterfly Dream is about Action, Drama, Mature, and really good story.