Hahri's Lumpy Boardhouse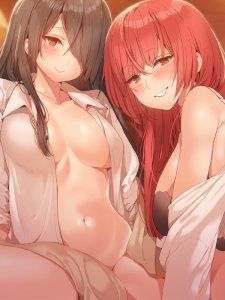 When the hottest girl in school offers Wonyoung a part-time position at her family's women-only boarding house, Wonyoung is stoked. But when she ditches him and her family yelling how she doesn't want to work at a boarding house filled with a bunch of "creepy" women, Wonyoung starts to wonder what he's gotten himself into… Turns out the building is built on some inauspicious land, amplifying sexual desire to an uncontrollable state. It's Wonyoung's job to help curb that desire for the reputation of the boarding house and the sanity of the ladies living there.

You are reading Hahri's Lumpy Boardhouse comixxx online at adultcomixxx.com. Hahri's Lumpy Boardhouse Comixxx also known as: Hahri's Lumpy Boarding House , Hari dormitory , Hari's Steamy Boarding House , ふわふわハコマンション , 몽글몽글 하리하숙. This is Complete comixxx was released on 2016. The story was written by Gaehoju and illustrations by Mx2J . Hahri's Lumpy Boardhouse is about Adult, Comedy, Harem, Mature, Seinen, and really good story.