Man Up, Girl!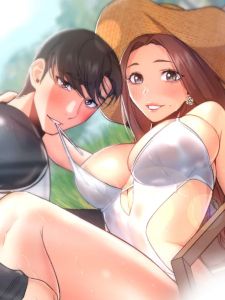 Sola and Kyung-ho are the perfect couples…almost. Three amazing years together and there's only one teeny problem: he's never given her an orgasm.
When Kyung-ho discovers Sola's trusty stash of sex toys
(a girl's gotta get off somehow!) a screaming row erupts and they break up. Cut to the next morning and something's off… Sola and Kyung-ho have switched bodies!

You are reading Man Up, Girl! comixxx online at adultcomixxx.com. Man Up, Girl! Comixxx also known as: 서는 여자, Seoneun Yeoja. This is Complete comixxx was released on 2020. The story was written by Jeon Hoyun and illustrations by Jeon Hoyun . Man Up, Girl! is about Adult, Comedy, Drama, Gender Bender, Harem, Mature, Romance, and really good story.