The Good Manager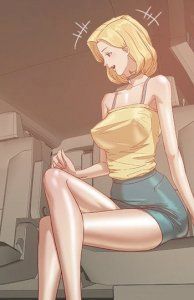 I'm a celebrity manager, but I'm different. Anyone, even the top celebrities, and actresses take their clothes off with my glance.
Want to see how it works?

You are reading The Good Manager comixxx online at adultcomixxx.com. The Good Manager Comixxx also known as: 잘하는 매니저, Jalhaneun Manager. This is Complete comixxx was released on 2017. The story was written by Papa Johnson and illustrations by Mingu . The Good Manager is about Adult, Drama, Harem, Seinen, Supernatural, and really good story.