The Sexy Alien Next Door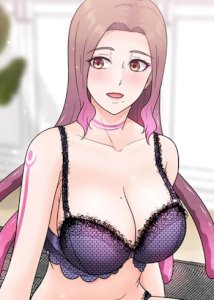 Just after moving to a new apartment complex, Jung-Tae meets his sexy next-door neighbor, Yoomi. To his shock, he discovers she is an alien with an insatiable thirst for semen, and the two begin to enjoy secret sexual encounters. Complications soon arise when Yoomi's husband comes back from his business trip, but while Jung-Tae knows it's wrong, he just can't get the sexy alien next door out of his mind!

You are reading The Sexy Alien Next Door comixxx online at adultcomixxx.com. The Sexy Alien Next Door Comixxx also known as: 이웃집 유부녀는 외계인. This is Complete comixxx was released on 2021. The story was written by Angkim and illustrations by Angkim . The Sexy Alien Next Door is about Comedy, Mature, Romance, and really good story.