Him and Him and Him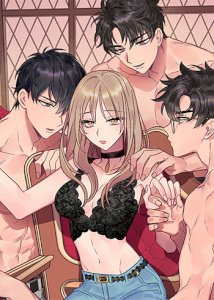 Yoo Se-ah, 26 years old, has been an office worker for 3 years since graduating from college. She engages in sexual stimulation to break away from her repetitive daily routine when she gets some time away from work.
It started with small things, like drinking alone or going to a club. I'm sure it did… but one day, two men approach her and offer her a 4P?!

You are reading Him and Him and Him comixxx online at adultcomixxx.com. Him and Him and Him Comixxx also known as: Him & Him & Him / 3 Men / 그와 그와 그. This is Complete comixxx was released on 2021. The story was written by Leenaeri and illustrations by Leenaeri . Him and Him and Him is about Harem, Josei, Romance, Smut, and really good story.