Pheromone Holic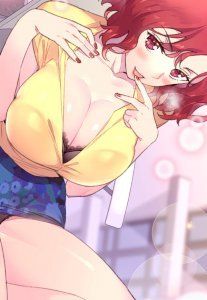 Hyunwoo is, for all intents and purposes, a loser. Grade A. Freshman year of college was horrible and his sophomore year's shaping up to be more of the same. But, things take a turn for the weird when he saves the life of an old snake-oil peddler on the way home. As thanks for his good deed, the old man offers Hyunwoo a special potion guaranteed to make all his dreams come true.
Add in an apartment building made up of hot chicks, including his college crush, and Hyunwoo's about to have his hands full.

You are reading Pheromone Holic comixxx online at adultcomixxx.com. Pheromone Holic Comixxx also known as: 페로몬홀릭, Pheromone-holic. This is Complete comixxx was released on 2017. The story was written by JIO over.J and illustrations by Rozer . Pheromone Holic is about Comedy, Drama, Harem, Romance, and really good story.