The Maid and the Vampire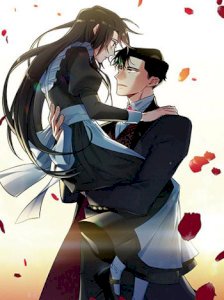 Areum has fallen into a strange world called 'Soltera' after a car accident. She is mistaken for a vampire because of her hair color, and she is sold to a Duke's house by a slave trader. The identity of Millard Travis the master of the Duke's house that bought her is the one and only vampire in the world! Desperate to survive in any way, Areum becomes Millard's direct servant, vowing to serve him as her master. Areum tries to belly up on Millard day by day and his attitude starts to change.

You are reading The Maid and the Vampire comixxx online at adultcomixxx.com. The Maid and the Vampire Comixxx also known as: Hanyeowa Heupyeolgwi ; La criada y el vampiro ; Maid to Kyuuketsuki ; 하녀와 흡혈귀 ; メイドと吸血鬼 ; 吸血鬼与女仆. This is Complete comixxx was released on 2019. The story was written by Yi Dolce Yujeong Ju and illustrations by Seon Lee . The Maid and the Vampire is about Fantasy, Romance, Supernatural, and really good story.