What Does the Fox Say?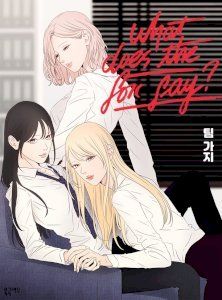 Our protagonist Sungji just got hired to work at Hello Studio game development. Although most of the other employees are indifferent to her, there's one person left who approaches her. She's straightforward and rough but cute at the same time. But this person is none other than Sungji's superior, Team Manager Sung Sumin… We present an elegant 19+ GL manhwa with shocking twists and turns!

You are reading What Does the Fox Say? comixxx online at adultcomixxx.com. What Does the Fox Say? Comixxx also known as: WDTFS ; 狐狸在说什么. This is Complete comixxx was released on 2015. The story was written by Team Gaji and illustrations by Team Gaji . What Does the Fox Say? is about Drama, Mature, Romance, Slice of Life, and really good story.