When Budding Lilies Blossom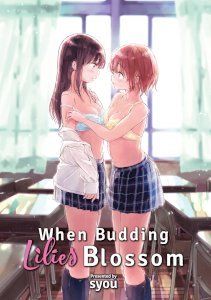 Rena and Manami originally planned to have a romantic Christmas date, but when Manami catches a cold, their happy holiday is put on hold. Fast forward to New Year's Eve – Rena heads to Manami's to make up for a lost time, but once she arrives questions start swirling around in her head. This is their first night together, and Rena's face heats up wondering if Manami ever has "adult" things on her mind. Despite her doubts, Rena still wishes to give her the best night of her life.
To Rena's surprise, Manami has a Christmas miracle in store for her! Decked head to toe in holiday cheer with decorations everywhere, Manami beams with excitement, gifting her a beautiful necklace. Rena is grateful for the gift, but -oh no!- she didn't get a gift for her! No worries for Manami, because Rena is the gift she wants to unwrap.

You are reading When Budding Lilies Blossom comixxx online at adultcomixxx.com. When Budding Lilies Blossom Comixxx also known as: 百合の蕾が咲く頃に; Yuri no Tsubomi ga Saku Koro ni. This is Complete comixxx was released on 2016. The story was written by Syou and illustrations by Syou . When Budding Lilies Blossom is about Adult, Hentai, School Life, Yuri, and really good story.